Download the Special Report


What Employees Say They Want
Building Employee Experience based on 20,000 employees opinions across Irish workplaces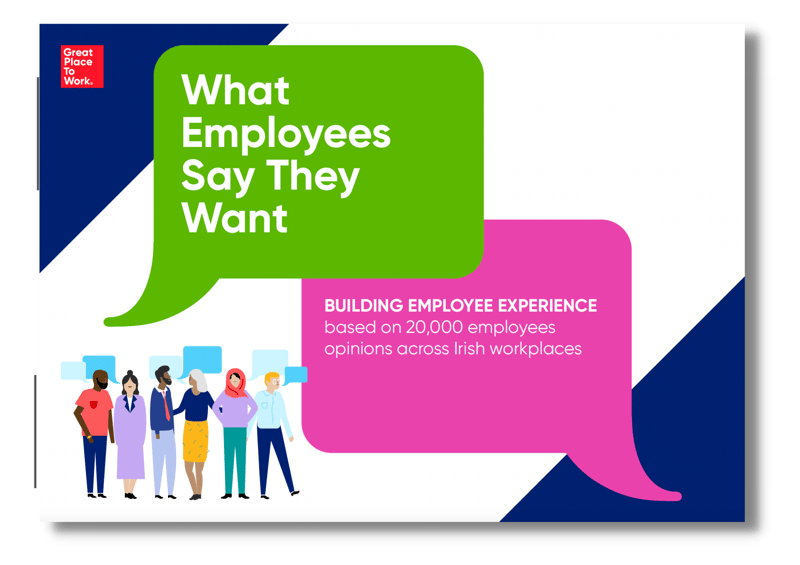 Enter your details to download the Report.
In this Special Report, we provide you with an analysis of the responses to 2 open-ended questions contained within the Trust Index Survey:
"Is there anything unique or unusual about this company that makes it a great place to work?"
"If you could change one thing about this company to make it a better place to work, what would it be?"
With input from over 200,000 employees across Europe and 20,000 opinions in Ireland, we present you with our data findings in analysing what employees say they want.
Within these pages, you will find answers to these questions:
What do employees love about their organisations?
What do employees want to see improved in their workplaces?
What issues matter most to what demographics?
What is more important to Irish employees than employees across Europe?
What are the key differences between Best Workplaces and non-best workplaces?
What influence has the pandemic had on the perspectives of employees?
Download the Special Report now!