On-Demand Webinar
Strengthening Company Culture by Involving Employee Feedback into Business Strategy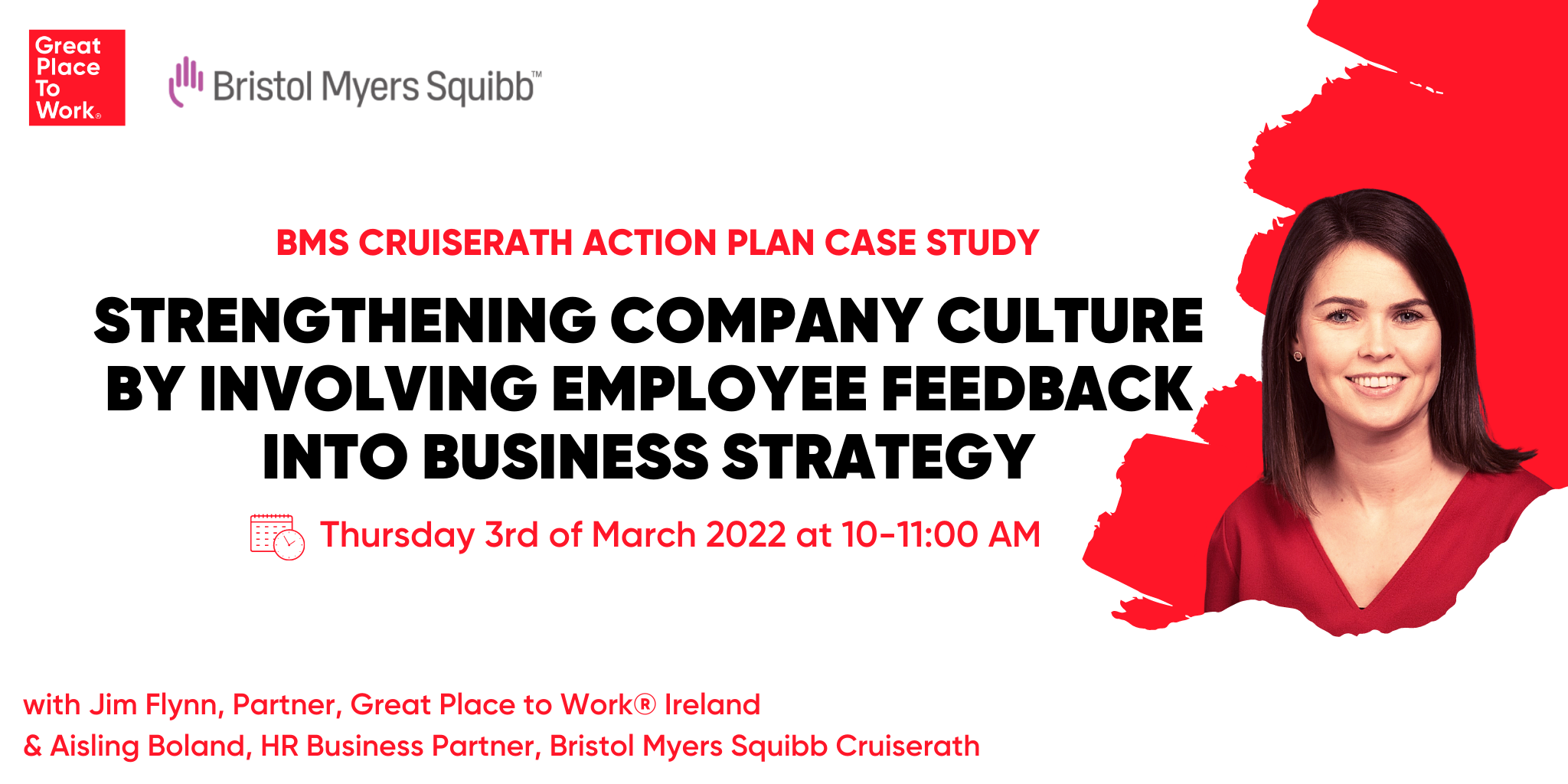 Register for our next Webinar
Are you wondering how are organisations are putting the data they get from the Trust Index Employee Survey into action? And how does that lead to culture improvement?
Aisling Boland from BMS Cruiserath Biologics is joining Jim, our Partner at Great Place to Work on the 3rd of March to discuss BMS Cruiserath Biologics' Action Plan from the survey data.
Aisling will respond to the below:
- How does BMS overall approach action planning (on employee feedback) on-site?
- How do you support managers to take action?
- How do ensure good quality conversations?
- How do you track progress?
- What is the balance between site action and local actions?
There will be 15 minutes Q&A time at the end of the session.
Who should attend?
Leadership people
Culture Development people
Change Management people
Great Place to Work Teams
Join us!

Aisling Boland
HR Business Partner
Bristol Myers Squibb Cruiserath
BMS Cruiserath is a $1 billion, state of the art biologics manufacturing facility focused mainly on the treatment of cancer. It is of strategic importance to BMS and has consistently been a GPTW for over 6 years.
Aisling has been an instrumental part of the HR team at BMS since 2017 and has deep knowledge and experience of building and sustaining a High Trust, High-Performance Culture. Aisling has a Masters Degree in Strategic HRM and a practical approach to turning data into action for the 550 staff there.