On-Demand Webinar
How to be recognised as a Great Place to Work : Certification & Survey Process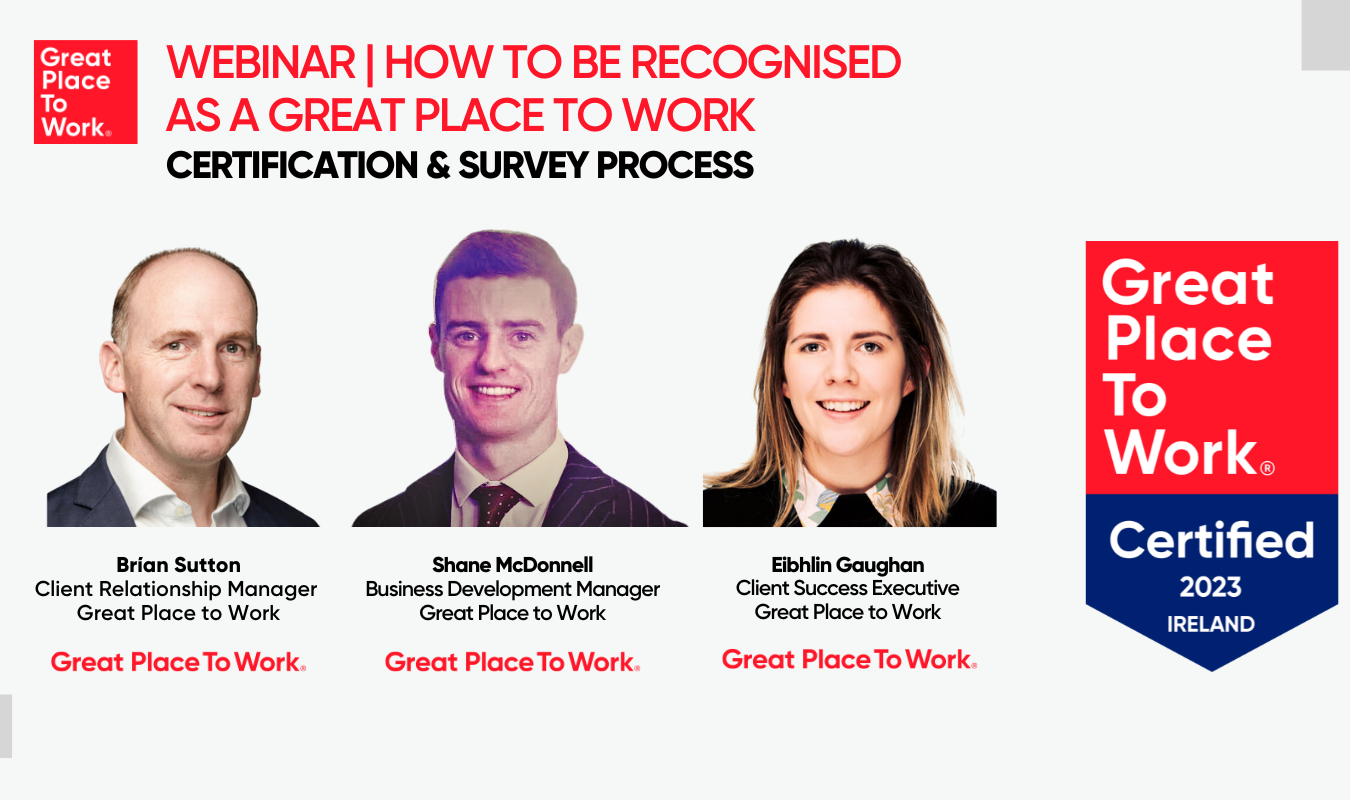 Ever wondered what it takes to get Certified™ as a Great Place to Work? Are you curious about the survey process that goes into this recognition? Well wonder no more, join us for an hour informative session and get all your questions answered!
During this informative session, you will find out the following:
• Great Place to Work program that leads to recognition.
• How being a Great workplace helps attract and retain talent.
• Insights the model will deliver to improve your culture.
• Survey process overview.
This session is ideal for:
• People managers of all levels
• Human Resources people
• Marketing people
• Anyone interested in Great Place to Work
Complete the form to watch the recording of this webinar.