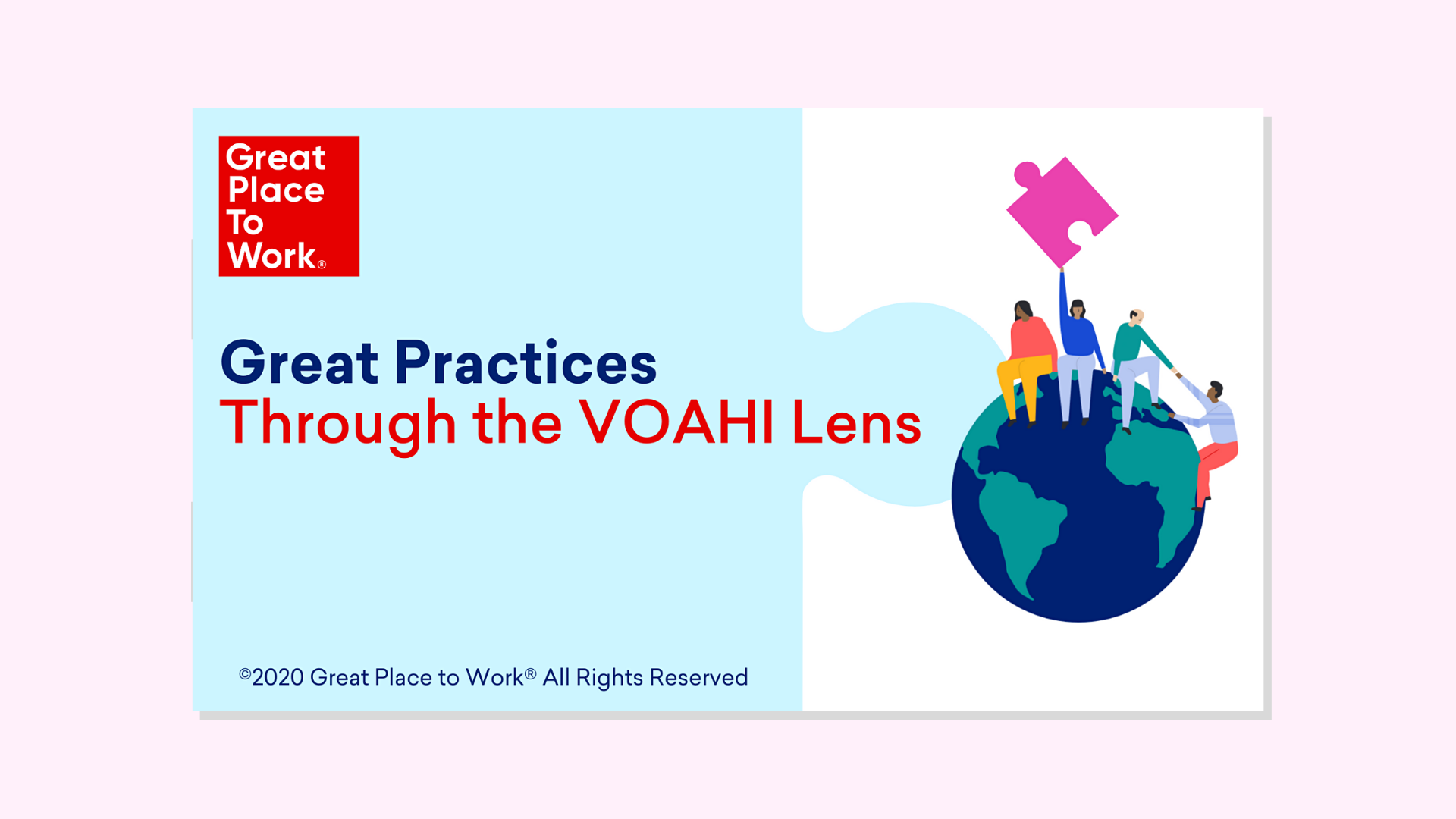 Download your free eBook
Enter your details to download your free copy.
You will discover practices and policies ideas that various types of Ireland's Best Workplaces implement to offer the best in employee experience. You will also read about how we interpret organisational culture and how we determine what makes a Great Workplace. With so many great organisations included, we are sure this eBook has something for everyone.
Featured inside: AbbVie Ireland, Adecco Ireland, Alcon, Asana, Avvio, CoreHR, CACI Non-life, Distilled SCH, eShopWorld, Esri Ireland, Harvey Norman, Informatica, Irish Rugby Football Union, Morgan McKinley, O'Dwyer Real Estate Management, Regeneron, Sigmar Recruitment, Stelfox and Woodie's.