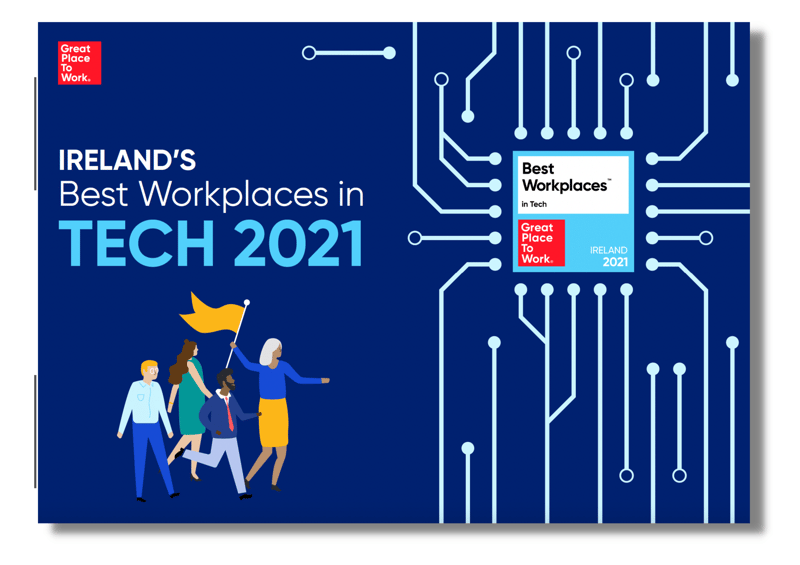 Download Ireland's Best Workplaces in Tech Report
Enter your details to download your free copy.
The tech industry in Ireland employs over 100,000 people and is the second-largest exporter of computer and IT services in the world. In this special report, you will discover:
Which organisations are creating the most enticing and engaging cultures, in a sector so synonymous with our nation

Not only who Ireland's Best Workplaces in Tech are, but the areas they excel in to create great employee experiences.

How, in a time of great uncertainty and change, these organisations continued to innovate and grow, while prioritizing the safety of their employees.
This report has something to appeal to all. On the hunt for a new job? Find out who offers the type of culture you can thrive in. Working in the tech industry? Learn from the best to grow your organisation. Perhaps you are not involved in the tech sector, but you want to know why the tech industry is considered to be at the very forefront of organisational culture development? You are in the right place and the best part? The report is completely free!